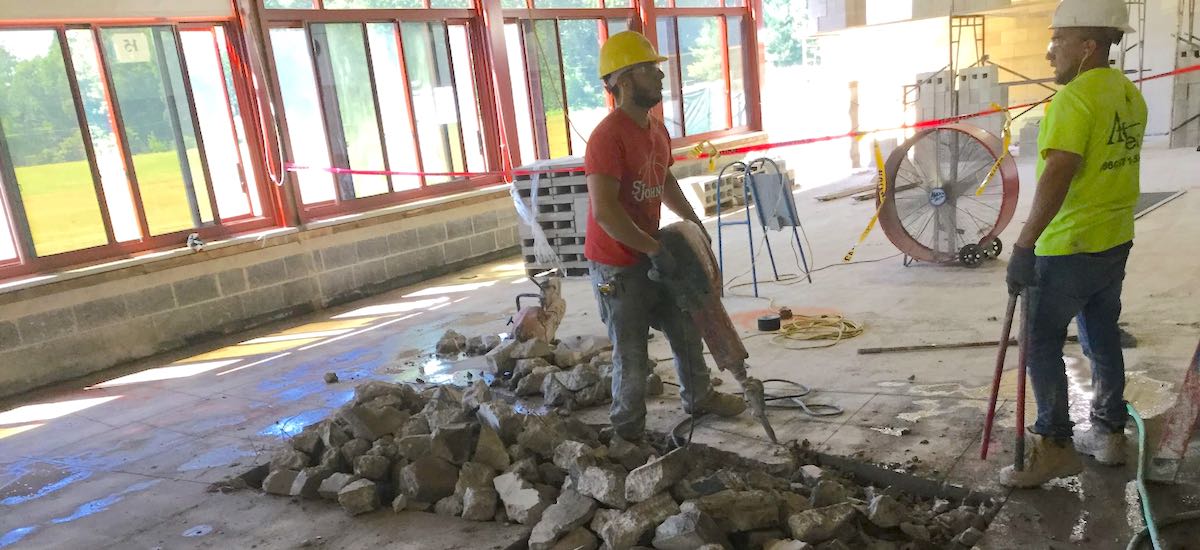 Fully Trained and Licensed For Asbestos Removal

Lead Removal and PCB Removal
Removal of asbestos containing materials (ACM) is a complex procedure that should be conducted only by a licensed Asbestos Contractor.
Analysis by a Certified Inspector
The only way to be certain of the existence of potentially hazardous asbestos containing materials in your home or place of business is through an analysis performed by a project monitor that is certified by the state of CT.
Safety First:
Don't Try This at Home
Asbestos can be found in a variety of common items, such as pipe or attic insulation, flooring glue + tiles, exterior siding, roofing, and window caulking. It is recommended that you have one of our professional estimators confirm if the materials in questions contain asbestos or any other contaminant that will need to be safely removed.